DISSIDIA FINAL FANTASY NT December 13th Patch Notes
Here you can find more information about the free update on December 13, 2018.
■New Story Cutscenes Added
A Ruler's Duty
Old and New Friends
■New Stage Added
The Final Battlefield from DISSIDIA FINAL FANTASY NT has been added.
Created by the two gods who govern this world, this isolated space is the arena for the clash against their true enemy.
■Character Adjustments
Both shared and individual changes have been made to characters.

■Emperor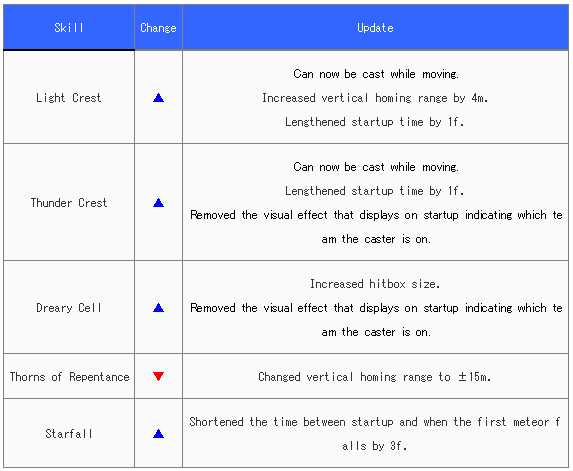 ■Golbez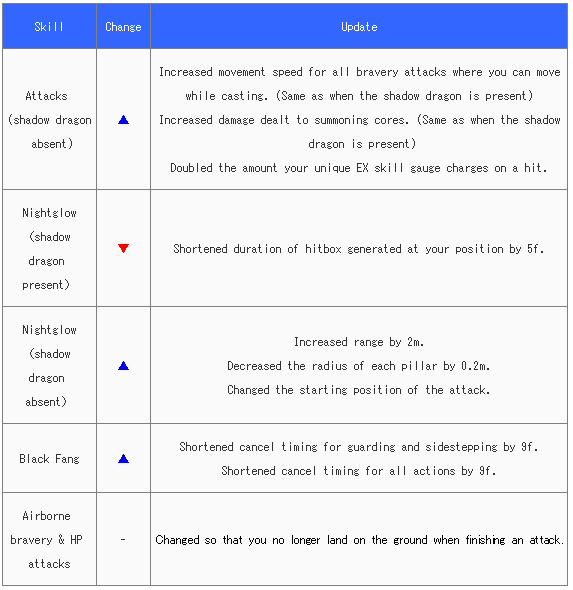 ■Ultimecia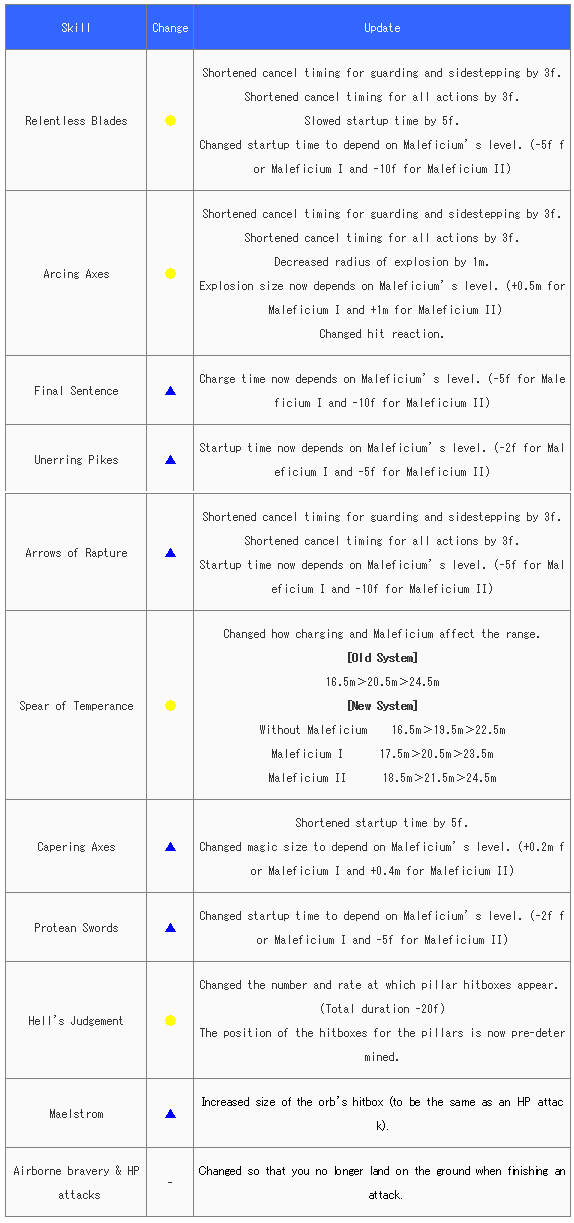 ■Kam'lanaut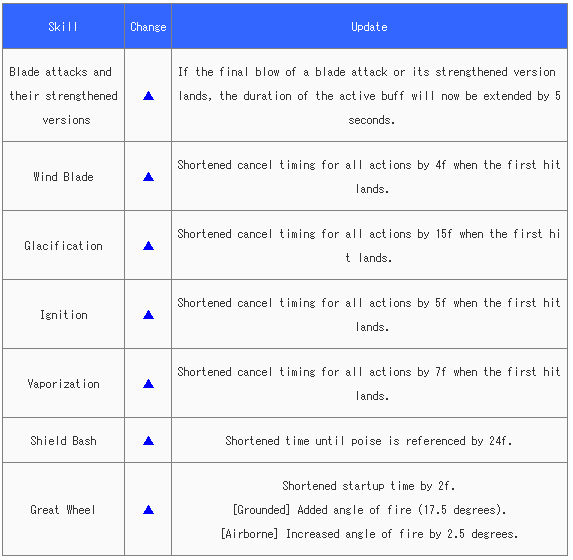 ■Overall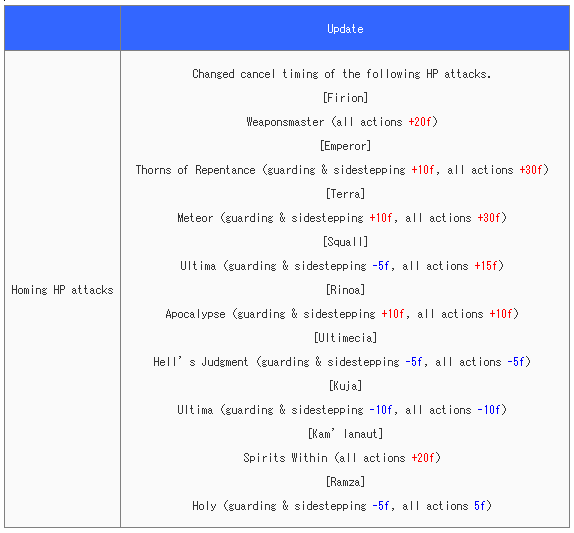 ■System Changes
Added enemies to gauntlet mode

Yuna will appear as an enemy in some trials.
■Adjusted options
Added an option to move to the options menu from the title screen.

Added language selection to the options menu.
■Added lobby search conditions
You can now search for custom matches based on if they have a password or not.
■New Battle BGM Added
The following songs were added to the shop or as treasure.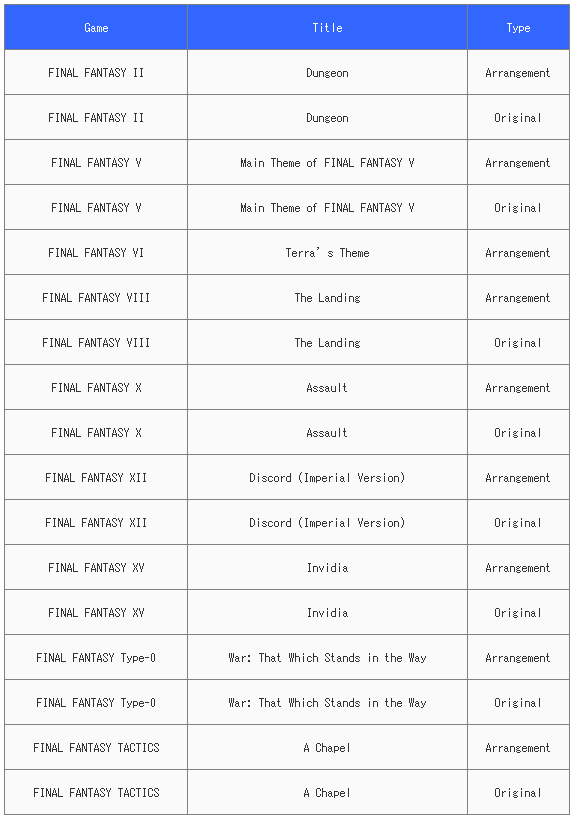 ■Resolved Issues
The following issues have been addressed.
■Overall Issues
An issue wherein, on the battle set selection screen, the wrong HP attack and ability name would display when confirming your selection while moving the cursor over the HP attack selection.

An issue wherein, if you were hit by an enemy's bravery attack at the same time your HP attack hit, they could not break you.
■Character Issues
Firion: An issue wherein the last hit of Shield Bash would not land.

Ultimecia: An issue wherein Maelstrom could be countered by counterattack abilities.

Kam'lanaut: An issue wherein text would not display when the Ignition buff activates if the final hit of the bravery attack Ignition lands just as a previous Ignition buff ends.

Kam'lanaut: An issue wherein the volume of Spirits Within was too high.
Other minor issues have also been fixed.
We hope you continue to enjoy DISSIDIA FINAL FANTASY NT.